Healthy Active Learnings from Rotorua's Principals' Leadership Group
Thursday, July 29, 2021
Principal's recently shared their learnings at a Principals' Leadership Group for Healthy Active Learning. Find out more about what they've discovered works for their students regarding physical activity and food and drink policies.
Otonga School – Gareth Cunliffe
Changing the mindset of Cross Country for Cross Country's sake
Otonga School thought about how could we do it better so we brought in the Colour Fun Run as the school's cross county. I've never seen 5 year-olds run that far. They would normally run 20 metres then walk the rest of the way. We held the Colour Fun Run to get whanau engaged and we have never seen so many parents at the school. We made huge online donations. We still have a cross country race for those who want to trial for the team. We still encourage competition but the goal of primary schools is to get kids active, to get kids involved and to change the mindset. We can learn through sport and mindsets need to change. The top runners still get recognition but now we have options for all our tamariki.
Otonga School – Gareth Cunliffe
House Days – the change to full participation
Once a term Otonga School has a house day with 520 kids. Previously there has been lots of standing around and it could have worked better. Our Healthy Active Learning Advisor, Kimiora Insley, showed teachers how to adapt games, gave student leaders the capability to lead activities and provided ideas on a different format to allow for more participation. We now have everyone actively involved.
Otonga School – Gareth Cunliffe
Healthy food and drink policy – What's best for our tamariki?
Our Healthy Active Learning Advisor, Kimiora Insley, ran an amazing staff meeting and posed discussion points around healthy food and drink. I then collated information around birthdays as parents were sending in food such as cakes, cupcakes and treats and we needed to think about how do we manage that so we can support healthy children. After lots of discussion we took this information to the board and we are now working on a nutrition policy with the staff and we are linking it to our learning theme for the term.
Reporoa Primary – Richelle McDonald
What can you do to increase play?
Reporoa Primary has a huge playground that was built by the community and is now deemed unsafe. It has been cordoned off and we started to see behaviour issues as kids weren't engaged in play. Through our Healthy Active Learning Advisor, Amy McMahon, we started loose parts play. As a principal I wanted it tidied up but the kids loved it. It was a great opportunity to do something different. We had to put in a height restriction on the towers – which became the tallest girl in the school. We got 200 fence battons, tractor tyres, pallets, wheels and more. Amy also facilitated a workshop for our staff who came up with a statement to define what play looks like in our school.
Glenholme School – Sarah Thompson
Keeping our tamariki active
As part of Healthy Active Learning we had a teacher only day at the beginning of the year where our Healthy Active Learning Advisor, Cody Wikingi, taught us a variety of skills that could support the games staff were teaching. We had staff take the lead and organise rotations of activities for their tamariki. We use a number of activities for brain breaks and recommend contacting your Healthy Active Learning advisor if you want to add to your toolkit of activities.
Whakarewarewa School – Hine Taute
Planning for physical education
Our Healthy Active Learning Advisor, Cody Wikingi, facilitated a teacher only day at the beginning of the year to assist teachers with their annual planning in physical education. This encouraged teachers to take on that role and make connections, to think more holistically and get everyone involved. Cody has continued to support the school with activities, modelling of lessons and still gets bombarded before he gets out of his car by our tamariki. We continue to have our competitive sports but have learnt that PLD support in physical education is really important and to find ways to keep our tamariki active, wider than just through sport.
Upper Atiamuri School – Judith Smallbone
Let's play!
Upper Atiamuri School has developed a loose parts play area (with height limit restrictions!). When our Healthy Active Learning Advisor, Cody Wikingi, first came out to us our tamariki milled around at lunchtime so it was hard to know where to start. They struggled to play games with each other – there were often tears and tantrums, as they didn't know how to play. We have a way to go but are on a journey of transformation and developing loose parts play has been part of that. I watched a student use a barrel and make a boat with leaves and had been part of his game where other students were included. They often make huts and play together now. We are continuing to develop this further.
Find out more about play:
IPA Aotearoa's mission is to protect, preserve and promote play. They are currently creating workshops for enablers of children's play. Does this sound like you? We will let you know when they are available! In the meantime, get a head start by checking out this play resource.
Upper Atiamuri School – Judith Smallbone
Lunch time sport
Upper Atiamuri has a successful lunchtime sports programme with a house competition. We started with year 4-8 students but it now includes everyone. We have two parents who are engaged and taking activities with the junior students. This began with the help of our Healthy Active Learning Advisor, Cody Wikingi. We have changed our thinking and gone full circle – from the GO4it gear bag coming in as our P.E to now those things have developed into that resilience, playground talks, they support each other. That's a team approach and school-wide approach through our physical education programme. This gives us the confidence to keep going. We continue to ask for activities and as a smaller school to have the resource coming to us in a PLD form is great.
Rotorua Intermediate – Gary de Thierry
Student engagement programme
At Rotorua Intermediate School the students have the two years so our role is trying to make sure the culture is right and to do that really early. We have a student engagement break every day and three days a week the students run the programme for 700+ for their own peers. Our Healthy Active Learning Advisor, Cody Wikingi, gave our students activities that they can use during these students engagement sessions.
Contact the Healthy Active Learning team if you'd like to to know more
Debbie Garea
Tamariki Lead
027 487 5377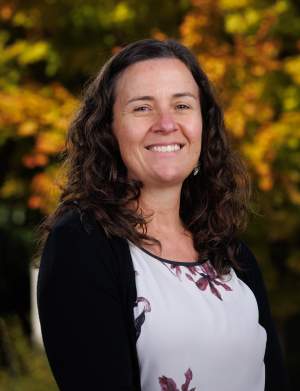 Coming soon
Healthy Active Learning Community Connector
(Rotorua)
Cameron Grieve
Community Schools Connector - WBOP
021 558 525
Learn more about Healthy Active Learning