We're supporting schools and kura to improve child and youth wellbeing through healthy eating and quality physical activity.
What is Healthy Active Learning?
Healthy Active Learning is a joint initiative from Sport New Zealand, Ministry of Education and Ministry of Health. The initiative is part of a $47.6 million government investment from the 2019 Wellbeing Budget, and aims to improve the wellbeing of children and young people as part of the government's Child and Youth Wellbeing Strategy.
On the ground Sport Bay of Plenty is working alongside Toi Te Ora Public Health and education providers to improve the wellbeing of children and young people through healthy eating and drinking and quality physical activity. In 2020, the first phase of the initiative in the Bay of Plenty is being rolled out to schools in the Rotorua region.
The initiative is based on evidence showing children's nutrition and physical activity are linked to both academic achievement and improved physical and mental health.
A principal's perspective on creating an active school environment
A teacher's perspective on creating an active school environment
Watch more videos from the Play.Sport pilot which has now morphed into Healthy Active Learning.
About the initiative
There are three components to Healthy Active Learning which, individually and collectively, will help support healthy and active learning in schools and kura.
Curriculum resources
New health and physical education (HPE) and hauora curriculum resources are being developed by the Ministry of Education and curriculum experts to enhance understanding and delivery of HPE and physical activity initiatives.
Toolkits & a health promotion workforce
The Ministry of Health is supporting the development of a toolkit to help all early learning services and schools create a healthy food and drink environment. In Rotorua, Toi Te Ora Public Health has a health promotion workforce to help schools and early learning services develop healthy food and water-only (and plain milk) educational environments.
A physical activity workforce
Sport Bay of Plenty, with the support of Sport New Zealand, has employed healthy active learning advisors. Our advisors are working alongside school leaders and teachers to enhance the provision of play, sport and physical education, and to create better connections with physical activity providers in their local communities.
Read more about the national initiative
Rotorua schools involved in 2020
Westbrook
St Marys Catholic School
John Paul College
Horohoro
Waikite Valley
Mihi
Broadlands
Kaharoa
Reporoa
Reporoa College
Rotorua Intermediate
Glenholme
Aorangi
Whakarewarewa
Sunset
Rotokawa
Mamaku
Upper Atiamuri
Ngakuru
Seventh Day Adventist
Otonga
Western Heights
Mokoia Intermediate
Owhata
Galatea
Murupara
Bethlehem College Chapman
Kaingaroa Forest
Lake Rerewhakaitu
Whangamarino School
Meet our Healthy Active Learning team
Please contact our Tamariki Lead if you would like to discuss how your school/kura can be involved.
Debbie Garea
Tamariki Lead
027 487 5377
Coming soon
Healthy Active Learning Community Connector
(Rotorua)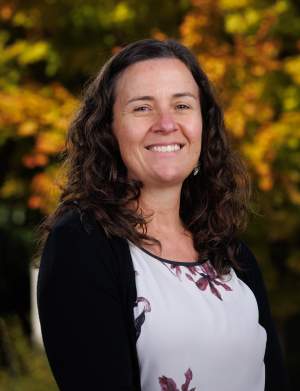 Cameron Grieve
Community Schools Connector
021 558 525
Find Out More