June 2021
How to avoid overtraining and foster wellbeing in young sportspeople
Discover how being well-fueled and hydrated, recovering correctly, sleeping well and managing workload effectively can make all the difference to the result and engagement of young people.
Workshop topics
Nutrition
Hydration
Growth
Sleep in Adolescents
Sleep Tips for Athletes
Overload
Load Management
Recovery
Resilience
Life Balance & Wellbeing
The workshops are suitable for parents, young sportspeople aged 12-18 and coaches, and include take-home resources.
The workshops will be facilitated by sport development advisor Belinda Muller. Belinda has managed some of New Zealand's top netball, rugby and cricket teams. Her career, which spans about two decades, has included managing the Waikato Bay of Plenty Magic when it became New Zealand's most successful team in trans-Tasman netball under Dame Noeline Taurua's coaching; looking after the Black Ferns Sevens development squad and the White Ferns at the T20 World Cup in Australia, and supporting them in for the Women's Twenty20 and ODI International Series in England later this year.
Workshop details
REGISTRATIONS CLOSED - booked out
Tauranga
Tuesday, June 1
From 6pm
REGISTRATIONS CLOSED - booked out
Rotorua
Tuesday, June 8
6pm
REGISTRATIONS CLOSED - booked out
Whakatāne
Monday, June 14
6pm
Registration
Workshop venues are to be confirmed. To register for the Taupō workshop, email Sport Bay of Plenty's Sport Development Advisor Belinda Muller.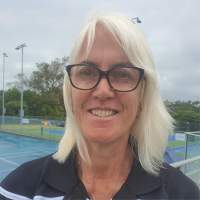 Belinda Muller
Sport Development Advisor
021 246 1019
LEARN MORE