Youth Sports: Is your child training too much?
Wednesday, May 5, 2021
If children struggle to get out of bed in the morning because they're exhausted, they may be doing too much training.
As a general rule, children should not put in more hours than their age when it comes to their sports to ensure they can recover, avoid burnout and to preserve their life balance and wellbeing.
This will be one of the many topics covered at Sport Bay of Plenty's free 'Athlete Development & Wellbeing' workshops, which are being held throughout the Bay of Plenty next month and led by Sport Bay of Plenty's Sport Development Advisor Belinda Muller.
Belinda has managed some of New Zealand's top netball, rugby and cricket teams. Her career, which spans about two decades, has included managing the Waikato Bay of Plenty Magic when it became New Zealand's most successful team in trans-Tasman netball under Dame Noeline Taurua's coaching; looking after the Black Ferns Sevens development squad and the White Ferns at the T20 World Cup in Australia, also supporting them in for the Women's Twenty20 and ODI International Series in England later this year.
Before then however, Belinda will share her knowledge with Bay of Plenty's young athletes aged 12-18 as well as their parents and coaches at the 'Athlete Development & Wellbeing' workshops, providing them information, guidance and take-home resources that will help them to have longevity in whichever sport they choose.
Belinda says the workshop will look at how being well-fueled and hydrated, recovering correctly, sleeping well and managing workload effectively can make all the difference to the result.
Topics that will be covered include:
Nutrition
Hydration
Growth
Sleep in Adolescents
Sleep Tips for Athletes
Overload
Load Management
Recovery
Resilience
Life Balance & Wellbeing
Belinda will also share the Balance is Better message, which aims to keep young people in sport by putting a stronger focus on fun and development and encouraging youth to play multiple sports rather than specialising too early.
"Some kids at that age might be doing too much," she says.
As a guideline, she says children shouldn't be doing more hours of sports training than their age each week and if they are struggling to get out of bed in the morning due to exhaustion or are requiring physio support, they should cut back.
She is looking forward to seeing Bay of Plenty's young athletes, parents and coaches at the upcoming workshops in Tauranga, Rotorua, Whakatāne and Taupō.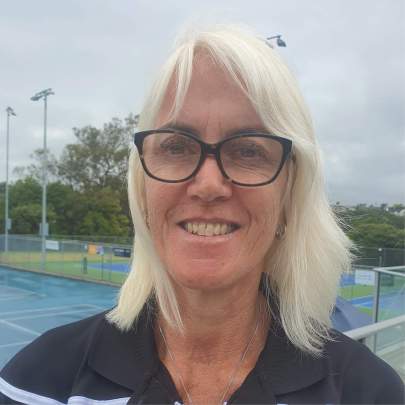 Belinda Muller
Sport Development Advisor
021 816 781
Workshop venues are to be confirmed. To register for one of the four workshops, email Sport Bay of Plenty's Sport Development Advisor Belinda Muller
Athlete Development & Wellbeing Workshop Dates:
Tauranga
Tuesday, June 1
From 6pm
Rotorua
Tuesday, June 8
6pm
Whakatāne
Monday, June 14
6pm
Learn More