Umpiring and refereeing - a topic rarely talked about
Wednesday, December 2, 2020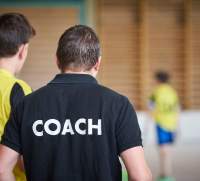 Here at Sport Bay of Plenty we run a small group called the Performance Network.
This is for coaches, umpires, managers, physios, mental skills trainers and nutritionists who work in the region's performance space, working with national and international athletes.
We meet up to five times a year over breakfast to share thoughts on common issues, new innovations and enjoy general chat. We may use speakers or theme leads, or run things as a Q and A format. Our last event was based around our interaction with with officials, referees/umpires in the performance arena.
It's a topic in the space rarely talked about, hence the need for it now.
Kelly Hudson (international hockey umpire) and Jan Teesdale (WaiBOP netball umpire lead) also attended and were able to offer their perspective on the conversations.
After some robust conversations it was interesting to note some of the approaches that were taking place.
Among them were:
Sharing your tactics with officials prior to the match so they have an understanding of what you are trying to achieve through your strategy.
Practicing how you interact with the referee/ umpire is a useful skill, also hearing that at the top level it is something actively addressed was interesting.
It seems rugby places more of an emphasis on profiling referees and modifying tactics, especially early in games.
Building relationships with umpires can only be a good thing.
As a coach it's important to get your initial approach to the conversation with referees and umpires right – ensure you are coming from a place of good faith and growth.
Other observations included:
As a coach I understand the value of having good working relationships with referees. However, I think we often talk to our athletes around referees in a negative light (especially post-game review).  I have never really considered the impact of this but one must assume that it would have a negative influence on how our athletes perceive the referees.
It has given me a greater awareness of the refereeing role and the importance of supporting their development.  
I will personally bring this aspect it into my individual /squad sessions in 2021.
There is great potential for athlete education about officiating. The nuances of decisions made and things to taken into consideration by the official should be shared with athletes. In some instances the greater their understanding of why an official makes a call the better the game will be.
We have to understand that at all levels, umpires, referees and officials are integral to the fabric of sport, the game does not happen without them.
It is important for all athletes, coaches and support staff to build relationships with them, talk to them for their own understanding whilst coming from a position of mutual respect and genuine growth.
By everyone having a better understanding of officials we can ensure all sport participants – athletes, coaches, support staff, spectators and officials can have an enjoyable sporting experience – one they would like to have again.
If you are coaching, managing, officiating at, or are support staff to athletes at Performance level or above and would be interested in joining the group please let me know by connecting at davec@sportbop.co.nz
It will mean working with (international athletes,  national senior athletes,  18+ representation.)
Dave Clarke
Community Sport Development and Coaching Team Leader