Covid 19 - Alert Level 2 service changes
Wednesday, September 8, 2021
From 11:59pm on Tuesday, 7 September all regions outside of Auckland moved to COVID Alert Level 2. In response, Sport Bay of Plenty has implemented the following changes to our services:
Office hours
Sport Bay of Plenty staff have returned to Tauranga, Rotorua and Whakatāne offices on a limited basis. External visitors will not be able to enter the offices until Monday,13 September (with the exception of Green Prescription clients at some locations and by prior arrangement).

Once external visitors are welcomed back on site they will be required to scan or sign-in and follow all social distancing requirements. If you have any symptoms of illness, including cold and flu symptoms, please do not enter our offices.
You can continue to reach us by emailing admin@sportbop.co.nz or contacting staff directly
Green Prescription/Active Families
We are working through Level 2 processes for Green Prescription and Active Families. Please contact Larissa Cuff if you have any questions.
We encourage you to attend your scheduled phone consultations, and for current clients to join in on the chat on our private Facebook groups for further support.
Larissa Cuff
Health Team Leader
021 023 79615
Keep on Your Feet
Community strength and balance classes may resume under COVID-19 Alert Level 2 where gatherings are restricted to one person per every two square metres. Your class instructor will be able to confirm if their class is resuming and, if so, advise what this means for your specific class.
Participants can expect social distancing and other Level 2 measures to be in place. Please stay home if you are sick, and contact our team if you have any questions, or visit the Live Stronger for Longer website for contact details of your local class.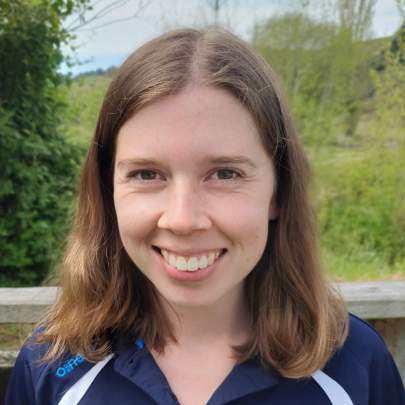 Rachel Garden
Community Programmes Project Leader
021 191 6544
Simone Rose
Keep On Your Feet Support
021 171 8831
Alert Level 2 guidelines for play, active recreation and sport
Sport NZ has been working with the government to develop updated Alert Level 2 guidelines for play, active recreation and sport. The complete guidelines can be found on their website. Below is a summary of the key points:
As with previous Alert Level 2 guidance, you can do your usual sport and recreation activities if you can do them safely. This includes club and team sports, as well as indoor sports. Indoor sport and recreation facilities such as gyms, swimming pools, dance studios and health clubs can open, but with extra safety measures around physical distancing and sanitation (see below Additional public health measures).
Additional public health measure
As signaled previously, extra precautions are required to combat the increased transmissibility of the Covid-19 Delta variant. These additional public health measures are as follows:
The physical distancing requirement in indoor venues and facilities is now two meters, rather than one meter. Facilities may need to restrict numbers to help with physical distancing.
Community sports are limited to groups of 100 outdoors in a defined space and 50 indoors in a defined space. These group limits include all players and spectators (but not referees and officials). Players do not count in the totals if they are elite, professional or semi-professional. A sports venue can have multiple defined spaces as long as measures are in place to ensure groups are separated.
Mask wearing at indoor sports facilities is required apart from when you are exercising or playing sports. You do not need to wear a mask if exercising outdoors.
Mandatory record keeping and QR code scanning applies to all indoor sport and recreation facilities such as recreation centres, swimming pools, gyms and sports clubrooms, as well as commercial and ticketed sport and recreation events.
Alert level information for each region
Alert level information for each region, and health advice, can be found on the  COVID-19 government website.
General
During the initial stages of Alert Level 2 any scheduled Sport Bay of Plenty workshops are likely to either be cancelled, rescheduled or moved to online. The workshop facilitator will be in touch to confirm.
Community sport and recreation organisations can access great tips and resources under our COVID-19 Help section.
Remaining physically active while in lockdown can really help your physical and mental wellbeing. That's why we've put together loads of resources about activities you can do at home, in your neighbourhood or at school if school activities are limited.
We've developed resources for every age, from young children to adults and older persons. Find out more at  www.sportbop.co.nz/community-sport/covid19-help/stay-active.