We're here for our community
The sport and recreation sectors have suffered unprecedented disruption and change as a result of COVID-19. Sport Bay of Plenty is here to help you navigate these challenging times.
Read the latest update and sector settings for sport, recreation and play.
Below are a list of services available to help community sports clubs and play and recreation providers, as well as key staff contacts that you can reach out to if you have any questions.
Information from national sector bodies
Sport NZ
Sport New Zealand has guidelines for sport, recreation and play activities under the new Covid-19 Protection Framework.
Recreation Aotearoa
Recreation Aotearoa has webinars, information resources and ideas to help the recreation industry develop strategies and solutions to navigate COVID-19.
Help for play, active recreation and sports organisations
Mental wellbeing
The Mental Health Foundation of New Zealand has some great tips to support individual and community mental health and wellbeing during COVID-19.
Information for businesses
The Employee and Manufacturers Association has free legal and employment relations advice plus resources to help businesses through COVID-19.
Business support network
Manaaki is a network of world-leading business experts here to support Aotearoa's small businesses. Ask questions and connect with other small businesses for support.
Connect with our team
We're here to help. From RSOs, to sports clubs and local recreation providers, or team can assist with advice, resources and planning.
Nick Chambers
GM | Community Sport and Recreation
027 461 7219
Wiremu Tapara
Community Sport & Coaching Development Team Leader
021 484 561
Trudi Kemp
Community Coaching Advisor
022 637 9380
Rochelle Seager
Community Sport Advisor (Western Bay)
021 173 4770
Ryan Parkes
Community Sport Advisor (Central & Eastern Bay)
Lizzy Gaston
Recreation Connector
Central Bay
027 269 2730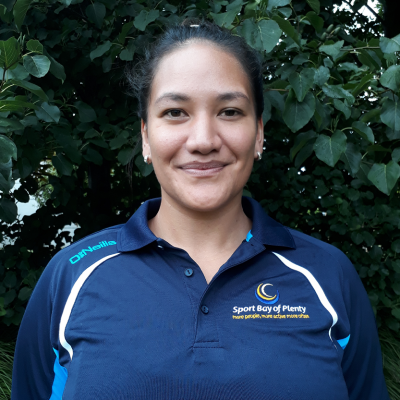 Devena Ruwhiu-Edmonds
Rangatahi Māori Lead
027 299 5110
Bevan Hari
Recreation Connector
Western Bay of Plenty
021 246 1019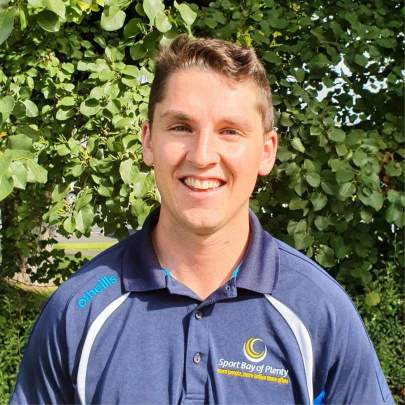 Luke Frame
Rangatahi Regional Schools Director
027 867 5840